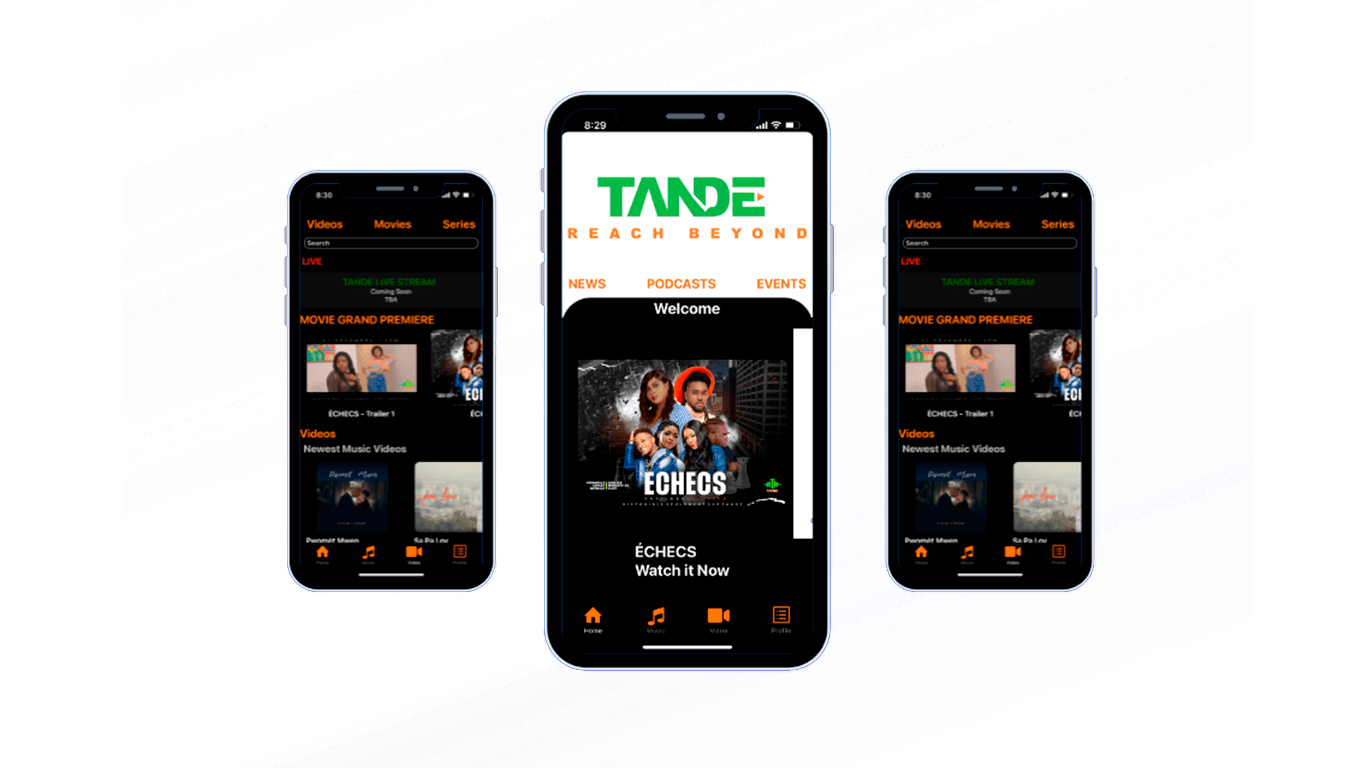 Mobile App
Tande Music Streaming APP
This is our biggest project so far! We are actively working on it and cannot disclose much until the full work has been published.
For now please visit the Tande Website for updates. Thank You
Atomic Web App and Services  Inc
This can be the beginning of a great project, fill out the following form. This will help us understand what you need.