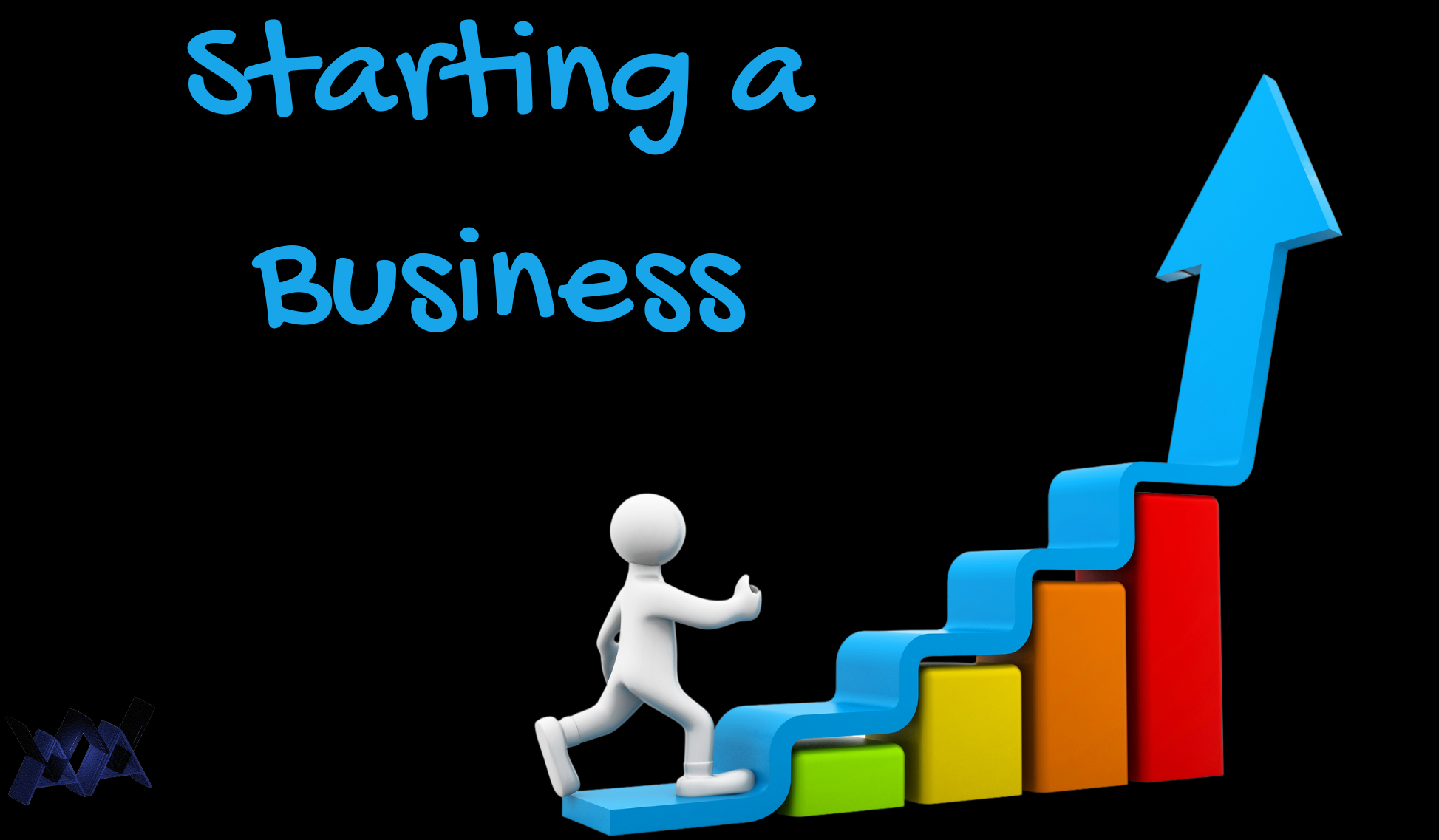 Starting a Business
How to start a business? 
Welcome to another piece of value from AWA, short for Atomic Web App and Services Inc. We, AWA don't like wasting time, as a result we will always try to provide you with the most value in less time and effort from your end. In that same spirit, we created this short version of this article to help you the reader easily decide what is most useful to you right from the start. If you find this article valuable feel free to share it with others, for our goal is to provide as much Value as we can with minimal Effort on your end. That being said, let's get right into it! 
What is "Business" or "a Business"? 
Business simply put is the activity of making, buying, and selling goods and/or services. Business normally happens between individuals, organizations, and/or entities by engaging in a wide range of activities. 
Starting a business
On a personal level, we find that the hardest part of starting anything is usually in "The Starting Part". So our advice for everyone is to "Start" — Simply start with something which can be the next topic – Business Plan.
Business Plan 
Creating a business plan can be a bit tedious and sometimes even harder than the business itself, but a good business plan should include all you need to get started right away. We think a business plan should serve as a step by step guide for starting a business, and one of the best ways to learn/prepare yourself even if you're in a market as small as dog-walking.
All business plan vary to some extent, but one common aspect should be its completeness in describing your business. Your plan should be the manual which you can rely on to run your daily operations. Here's what a simple but reliable business plan should include: 
Product vs Service: In most cases, a product is an item (sometimes tangible) that the business sell to a consumer to use in beneficial ways. Meanwhile, a service is usually intangible, and benefit the consumer in many different but fitting ways. Read Products vs Services 
Customer Description & Relations: One thing all businesses have in common is that they all need customers. A customer is not necessarily a "person", but can also be another business, government and more. We believe one great advantage in business is truly knowing who your customers are. Knowing who your customers are will help you focus your business on serving them in the most complete way.
Company Structure & Description: Name, Location, Company Description, Mission Statement, Cost & funding, Prices & Fees, Legal Structure, Banking, Details and more.
Market Analysis: Lots of things can affect a Marketplace, Marketing Analysis is the activity of gathering information about conditions that affect a marketplace.
Marketing and Sales: People will not purchase your products and services if they don't know you exist, and that is the one thing that is certain in business. Businesses must market their products and services in order for potential customers to engage with them.
Conclusion
To conclude, if we had to answer in one sentence we would say "the fastest way to start a business is by creating a solid business plan". Using the information above, you can build a business and succeed in today's market. Please understand that we are not suggesting that our way is the only way, nor are we suggesting that a business will fail without a business plan. Heck, many successful business owners never wrote a word on paper or create anything similar. However we recommend you do not do the same.
Thank you taking the time to read this article. If you find this article valuable, feel free to share it with others for our goal is to provide as much Value as we can with minimal Effort on your end. As always thank you for your time.
Atomic Business Kit
If you need help starting your business, check out the Atomic Business Kit coming October 2022. It is an absolute game changer! The Atomic Business Kit is a customizable and interactive Startup Plan for Solo Entrepreneurs, Small Businesses and Startups. We provide value, strategic support, and data-driven leadership to help you (our client) plan your company's future and build its performance. Get ahead of the competition!
Jeff Daniel
Founder – Atomic Web App and Services Inc.